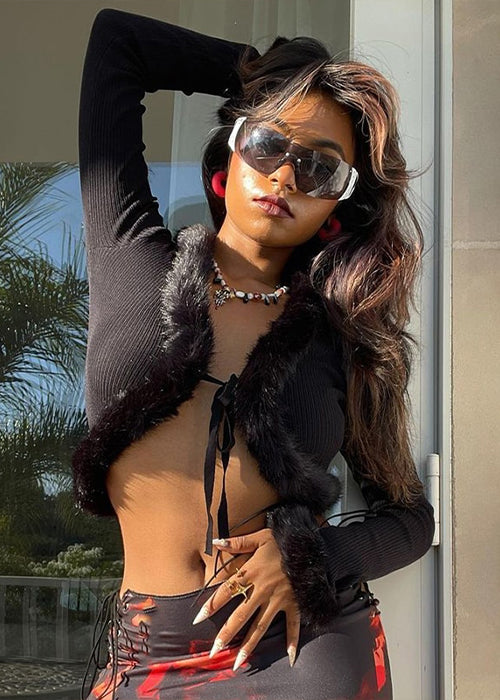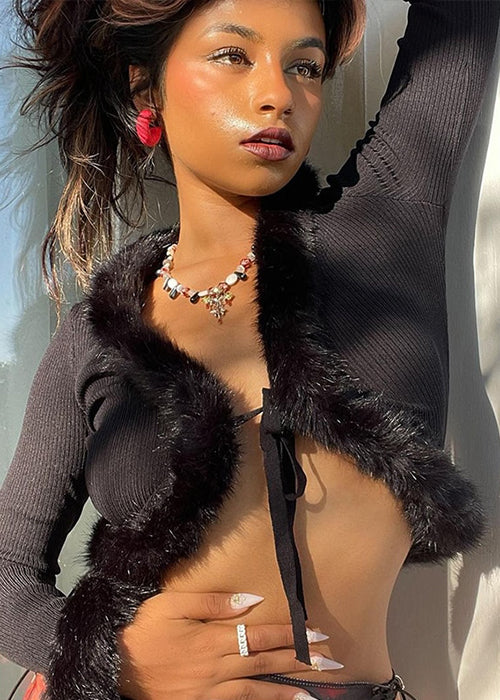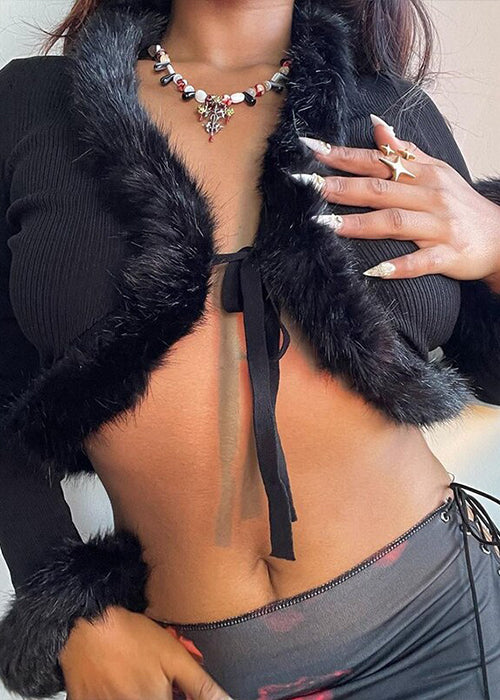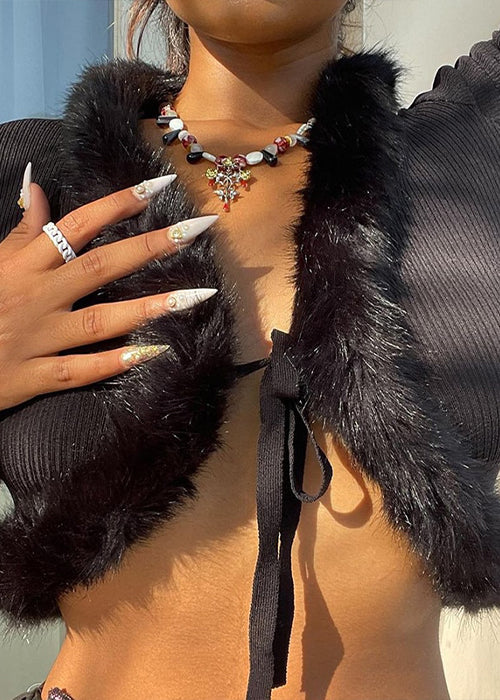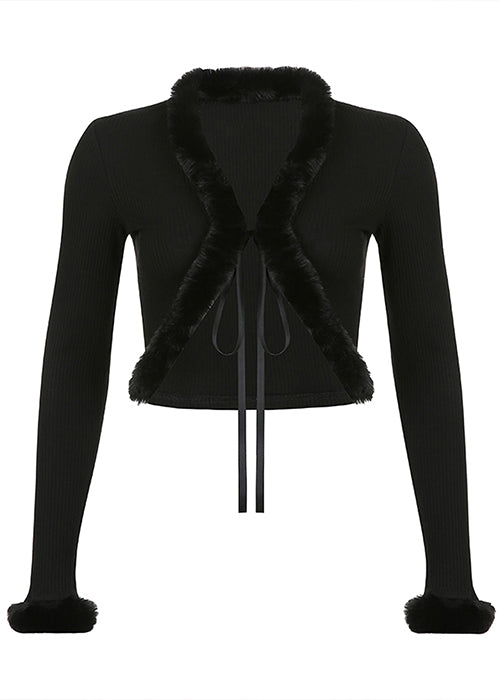 Y2K Fur Cardigan
✔️ Free and Secure Worldwide Delivery
💜-15% off with code LASTMONTH15
Free
shipping
Customer
service
Secure
payment
Contact
us
Impose a different style while looking stylish with this Y2K Fur Cardigan
Super soft acrylic
Not available in store
Caresses the skin
Spring/Fall Collection
Magnetic effect (eye-catching)
Winter wardrobe essential: The Y2K Fur Cardigan trend
As the winter chill settles in, it's time to revisit your wardrobe essentials, and one item that's making a glamorous comeback is the Y2K Fur Cardigan. This vintage-inspired cardigan has become a hot trend in modern fashion, and for good reason. With its fluffy and cozy texture, it's not just about style; it's about comfort. Whether you opt for the real deal or a cruelty-free faux fur version, this wardrobe gem is a delight to wear, making every winter day a warm and stylish one.
The Y2K Fur Cardigan isn't just any ordinary jacket; it's a statement piece. Its timeless appeal blends seamlessly with contemporary fashion, adding a touch of nostalgia and charm to your winter outfits. You can pair it with your favorite denim, elegant dresses, or even a casual crop-top for a look that's as versatile as it is captivating. This Y2K Fur Cardigan is ideal for keeping cozy and stylish during winter. It's a must-have item in any woman's wardrobe.
Stay warm in style: Y2K Fur Cardigan outfit ideas for every occasion
When the winter chill sets in, you don't have to sacrifice style for warmth. The Y2K Fur Cardigan is your ideal solution, seamlessly blending comfort and sophistication. This versatile cardigan presents a range of outfit ideas for every occasion, allowing you to remain cozy while exuding effortless chic.
For casual days, simply drape the cardigan over a basic tee and pair it with your go-to denim. It's a perfect choice for a warm and stylish coffee date or a leisurely shopping trip. Add some ankle boots, and you've got a look that effortlessly balances style and comfort. When the occasion calls for elegance, consider adorning your evening attire with the Y2K Fur Cardigan. Layer it over a sleek black dress, ensuring you stand out at cocktail parties and special events.
This combination seamlessly blends sophistication and warmth, allowing you to remain fashionable, even in chilly evenings. Professional settings are no exception. The cardigan can be effortlessly layered over a blouse and tailored pants, striking a perfect balance between style and warmth, making it a suitable addition to your work attire.
Achieve a laid-back weekend style by combining Y2K Fur Cardigan with a crop-top, high-waisted jeans, and your favorite sneakers. Perfect for brunch or casual outings. Even on exceptionally cold days, the Y2K Fur Cardigan can keep you cozy while maintaining your fashion-forward style. Layer it beneath a tailored coat for added insulation, ensuring you stay warm and stylish whether you're heading out for a casual gathering or a special event.
2000s Fur Cardigan: A Vintage Gem Resurfaces in Modern Fashion
Fashion has a remarkable way of revisiting the past and breathing new life into vintage pieces. The 2000s Fur Cardigan is a prime example of a timeless gem that's making a resounding comeback in the contemporary fashion scene.
This revived classic brings a touch of nostalgia and glamour to the modern era. The luxurious appeal of the fur or faux fur cardigan is both elegant and cozy. It's a piece that doesn't just look stylish; it's exceptionally pleasant to wear, making it a top choice for the fashion-savvy woman.
In a world full of jackets, vests, and coats, the 2000s Fur Cardigan stands out as a unique and captivating piece.The Y2K Fur Cardigan is a highly versatile piece, able to add a refined touch to any ensemble, from a classic tee to a fitted sweater or even a striped blouse. Its timeless style ensures that it will remain a fashionable favorite for any event, casual or formal.
Important things to know about this Y2K Fur Cardigan
Timeless Elegance: The Y2K Fur Cardigan exudes timeless elegance, making it the perfect addition to your autumn and winter wardrobe.
Warmth and Comfort: Stay cozy and warm with the luxuriously soft and plush fur of this cardigan, a must-have for colder weather.
Versatile Styling: The Y2K Fur Cardigan effortlessly complements a variety of outfits, whether you're pairing it with skirts, skinny jeans, or cozy sweaters.
Waist-Defining: Cinch it at the waist to create a flattering silhouette, adding a touch of sophistication to your look.
Stylish Layering: As a fantastic piece for layering, it adds depth and style to your ensembles while keeping you comfortably warm.
Chic Cropped Option: Opt for a cropped look to make a bold fashion statement and add a contemporary touch to your outfit.
Sleeveless Versatility: This cardigan's sleeveless design allows you to layer it effortlessly over long-sleeved tops or under your favorite outerwear.
Oversized Glamour: Embrace the oversized trend with the Y2K Fur Cardigan, exuding a sense of glamour and confidence.
Flattering Silhouette: Enhance your silhouette with this cardigan's design, which complements your figure and adds a touch of grace to your appearance.
Maxi Skirt Pairing: Elevate your style by pairing the Y2K Fur Cardigan with a flowing maxi skirt for a look that's both dramatic and cozy.
Professional Layering: For a professional touch, layer the cardigan under tailored blazers, achieving a look that seamlessly combines style and warmth.