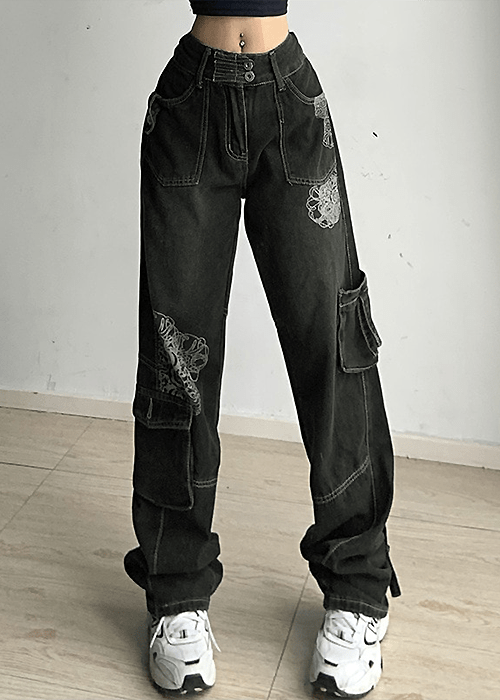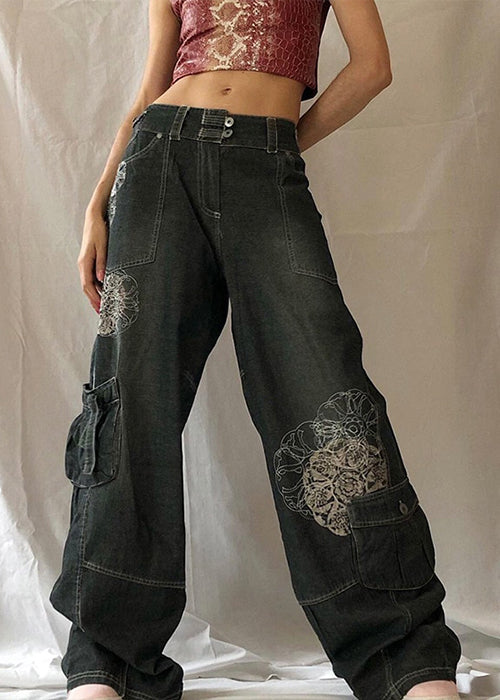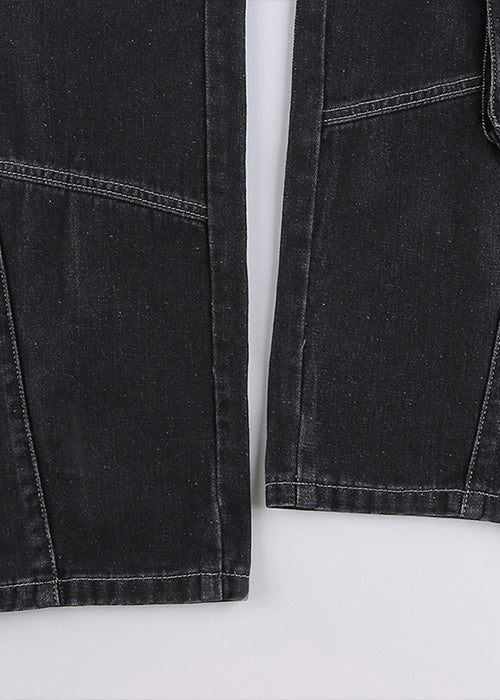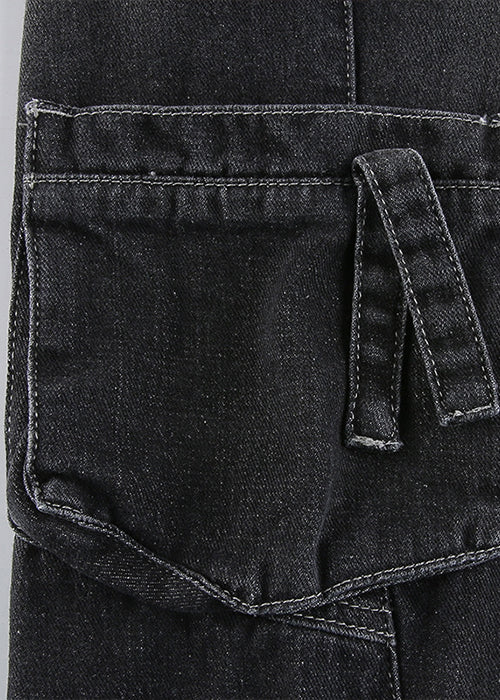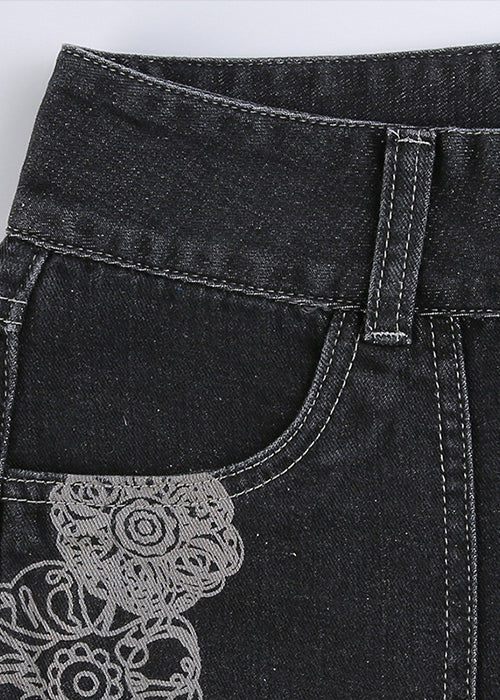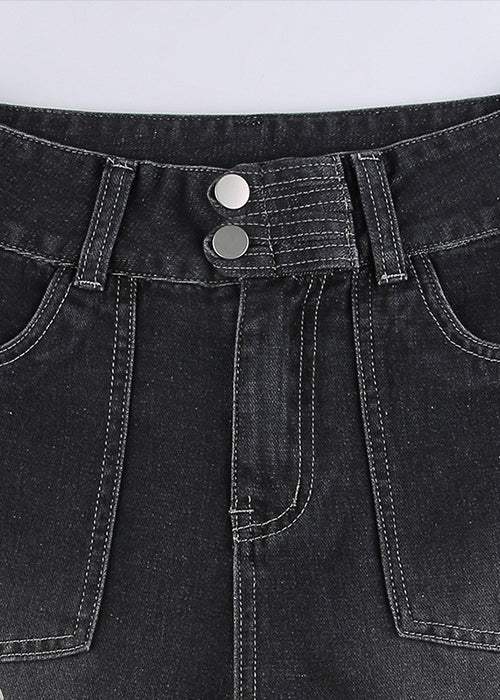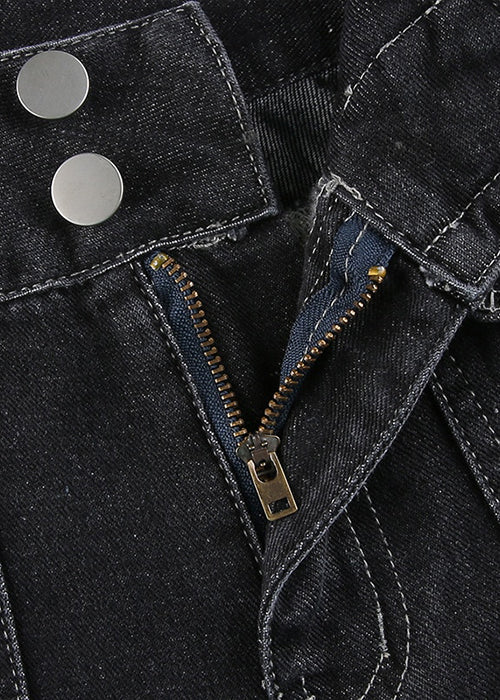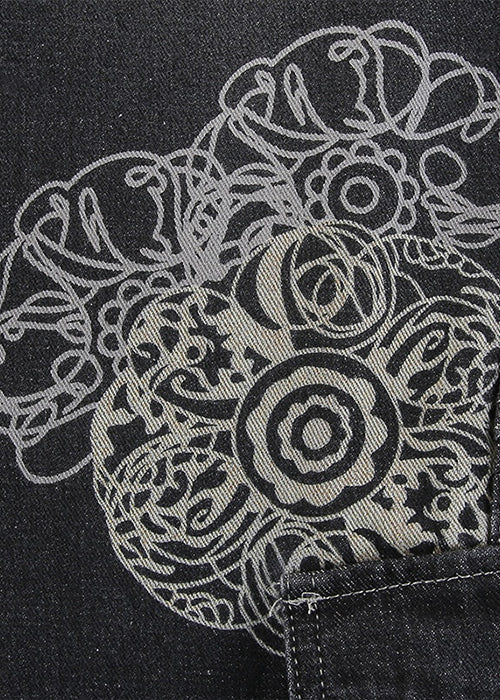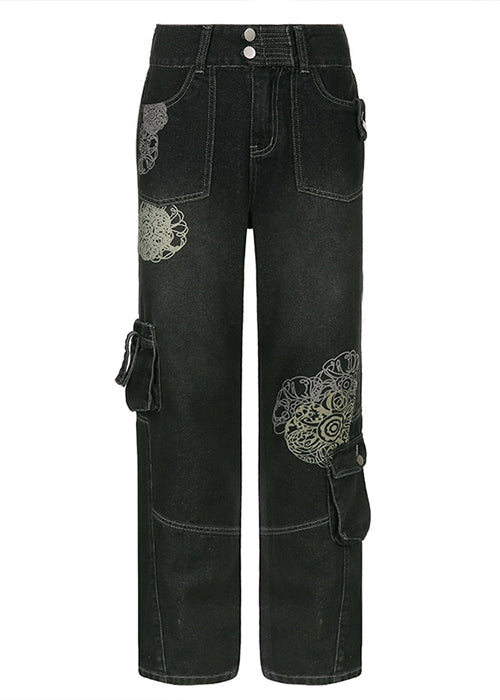 Y2K Cargo Jeans
✔️ Free and Secure Worldwide Delivery
💜-15% off with code BLACKMONTH15
Free
shipping
Customer
service
Secure
payment
Contact
us
Wear something that is both classy and relentless, with these Y2K Cargo Jeans
Soft and comfortable
All-season clothing
Stockings from the 2000s
Spacious pockets
Not available in physical stores
Y2K Cargo Jeans : The perfect cargo ship to combine the beauty of jeans and the comfort of leggings
Incorporating black jeans into a sober outfit is not always an easy task. It can be cumbersome to own a stocking that we don't like in our wardrobe, and this results from a poor choice when we wanted to buy it. But when it comes to Y2K Cargo Jeans, it's a completely different story: elegant, robust, aesthetic and rather pleasant to wear, you'll discover the reasons to opt for these women's jeans rather than any other.

It's clear that these loose-fit bottoms are impressive when it comes to comfort. As wide as a baggy but as strong as a pair of second-skin slim jeans, wearing them is like having a cloud between your waist. They'll impress those around you and give you an indescribable Cyber Y2K aura. That's no mean feat, and it's sure to give you many more reasons to wear this outwear.
A high-waisted skinny jean that continues to charm, the Y2K Cargo Jeans with hard-wearing materials
These Baggy Jeans from the 2000s hold many secrets when it comes to their textile composition. Let us reveal them to you in the next few sections: vintage-inspired, sober, with graphic Y2K designs and a personal, tailor-made touch made exclusively for all women. These are the primary advantages of this Y2K Cargo Jeans, like the other Y2K Jeans in this clothing store.

The chosen denim polyester has been fortified so that you can wear these Black Skinny Jeans with a loose fit around the edges for a fortified feel. The pockets have been smoothly designed and consolidated with Latvian patches on the edges. The buttons and zipper are made from special stainless steel, and the cotton adds warmth to the bottom when winter attacks.
The Y2K Cargo Jeans: Black jeans for women with an exclusive high waist
Now that we've laid out the many positive points of these Black Pants, let's talk about the pieces of clothing that these wide leg jeans could complement. It goes perfectly with a crop top or tank top. You can also opt for a short-sleeved tee-shirt when summer arrives.

In case autumn or winter hits hard, you can also choose to wear hoodies, sweatshirts, zip-up jackets and of course a chinstrap all oversized. Not to mention sturdy footwear such as platform boots (and shoes). Ideal for a fashion outfit that turns heads.