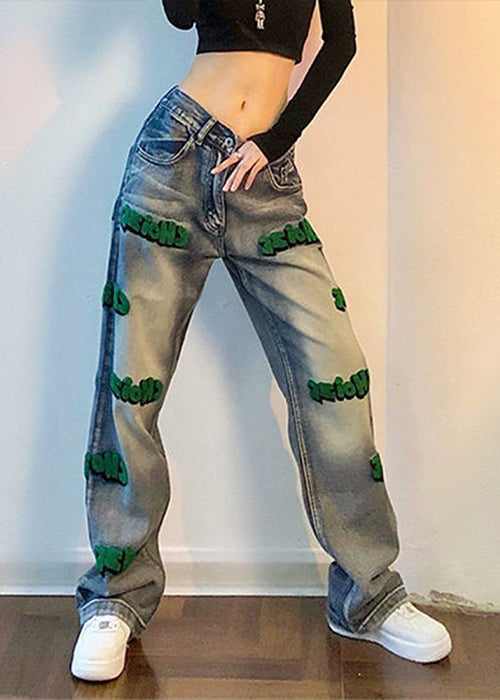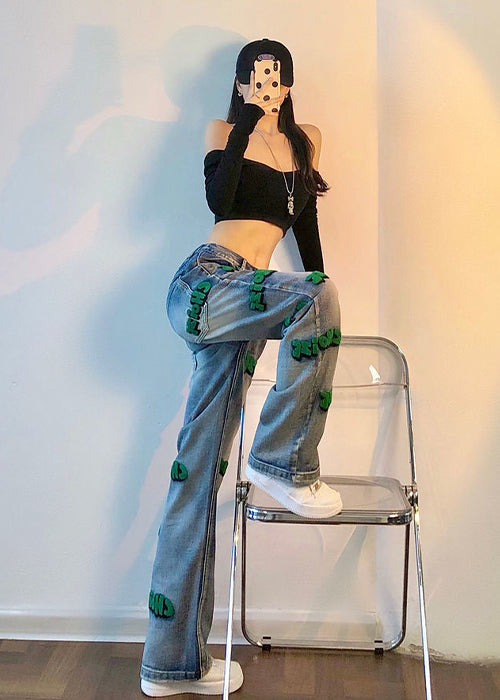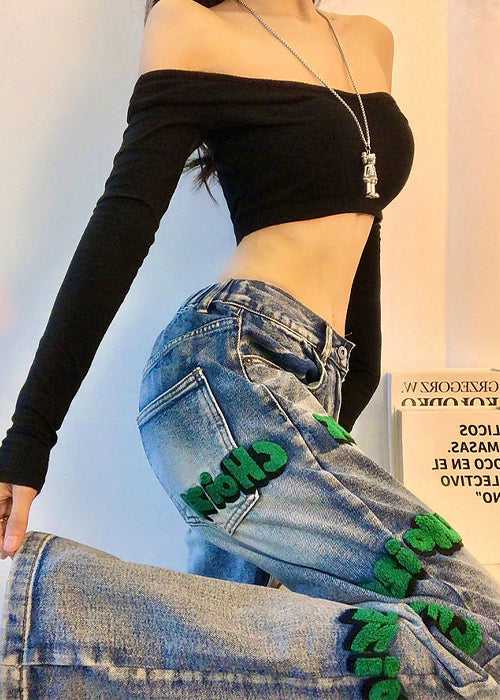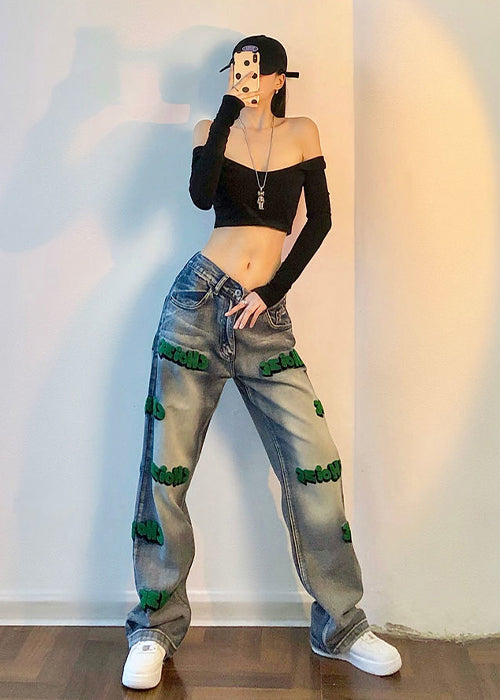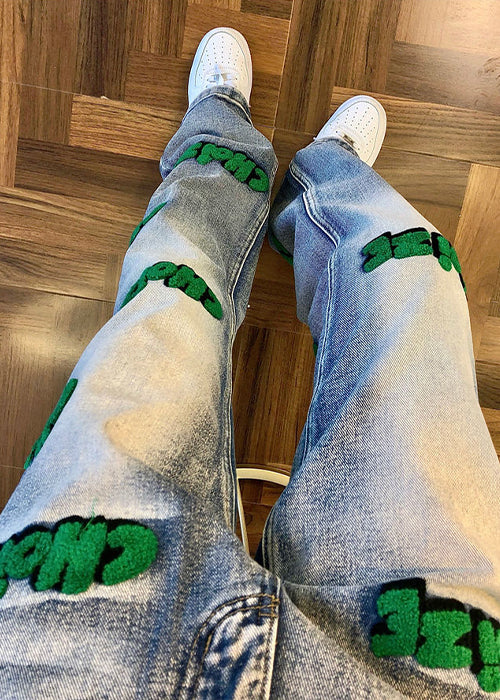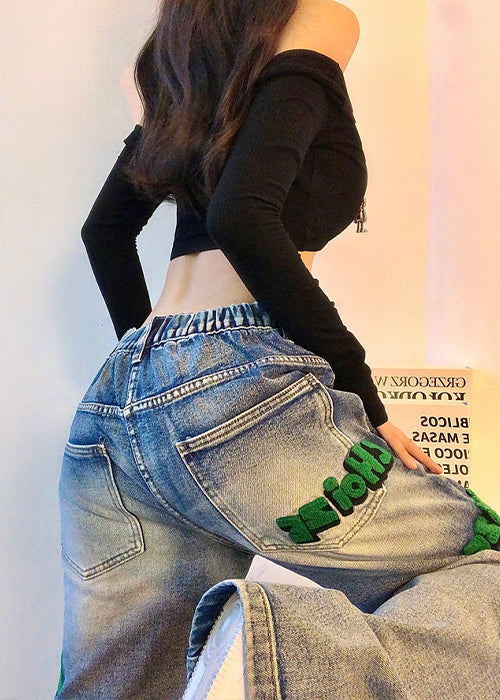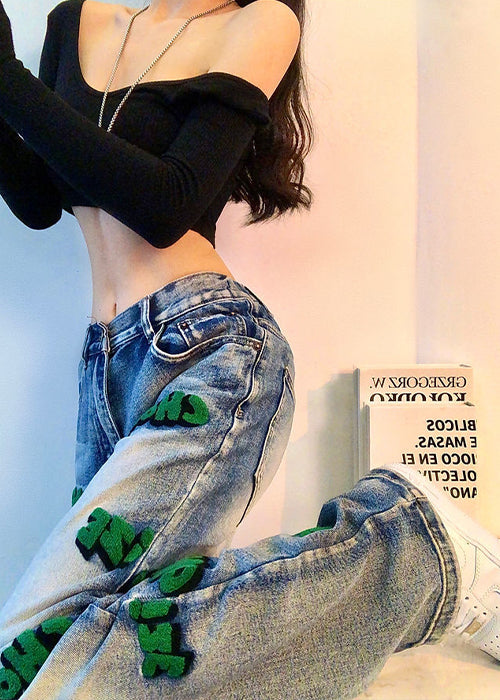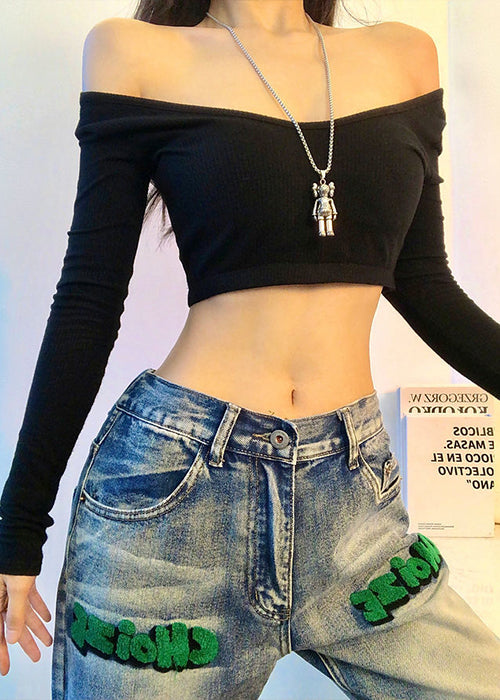 Y2K 2000 Jeans Style
✔️ Free and Secure Worldwide Delivery
💜-15% off with code BLACKMONTH15
Free
shipping
Customer
service
Secure
payment
Contact
us
Start your relentless look now with this Y2K 2000 Jeans Style
Elegant design
2000s blue runner
Pleasant to wear
Freedom of movement 
Adds real value to the outfit
Y2K 2000 Jeans Style : Excepetional trousers combining softness, Cyber Y2K aesthetics and comfortable pants

It's not always easy to find a pair of pants that's just right for you (whether in terms of flexibility or aesthetics). It can even be complicated to choose boot-cut jeans over slim jeans, for example, although both have their own advantages. But what about this Y2K 2000 Jeans Style from a futuristic past? Let's unpack the many reasons to opt for these wide-leg jeans over low-rise joggers. Y2K Jeans deserve special consideration when it comes to choosing them, so let us unpack the reasons why you should opt for these denim jeans made for all women.

Firstly, these trousers with Y2K graphic designs are in tune with 2000s fashion. It's connected to the charm and values that this fashion is trying to convey: the rebellious, unapproachable and radiant side. Ample thanks to its baggy, little flared jeans side, but also tightened at the waist, it will give you the sensation of floating on a digital, untouchable cloud. You'll be the rare commodity of your group of friends, and everyone will admire you, unconsciously or not.

The textile materials used in these Y2K 2000 Jeans Style pants make them a relentless wardrobe staple
Now that we've covered the many advantages of these blue jeans, let's unpack the many textile components they contain. The polyester applied to these denim jeans adds strength to a stocking already fortified by metal fasteners in the pockets (back and front). It also prevents creasing of this Activewear Y2K.

But then again, you can also note that these Autumn pants could also correspond to all seasons, as the cotton that softens them and gives them strength will give you all the foritifaction you need when you wear them. With its concentration of consolidated textile fibers, it also acts like spandex. The zipper is in Latvian, and the buttons have been designed so that the bottom closes just at waist level.
Y2K 2000 Jeans Style : The baggy jeans par excellence for pairing with all other Y2K outfits
We've covered a lot of important information, not least the advantages of wearing this blue denim rather than a denim skirt or skinny jeans that act like a second skin. Materials were not left out of the previous section, but what about this Y2K 2000 Jeans Style and the other garments that can go with it. We'll quickly explain

This apparel with graphic embroidery on the sleeves has been designed to match all other Y2K accessories: belts, T-shirts, cardigans, jackets, hoodies... And even jewelry. Ideal for wearing with necklaces and rings, you'll have everything you need to wrap yourself in an indescribable aura, just with your shoes (sneakers for the purists) and your mass-produced Cyber Y2K accessories.