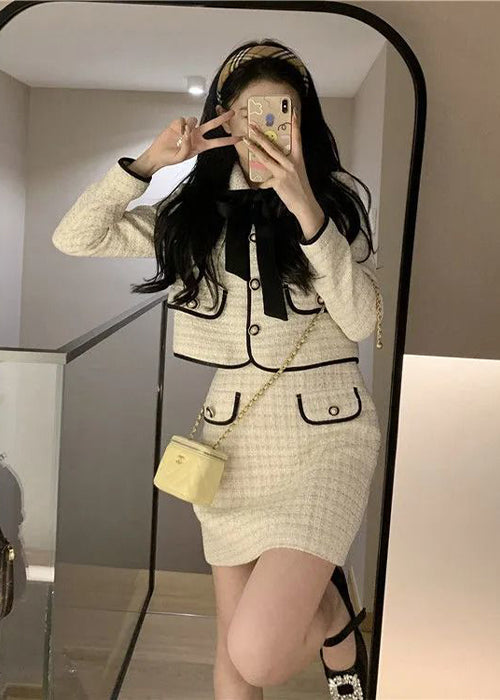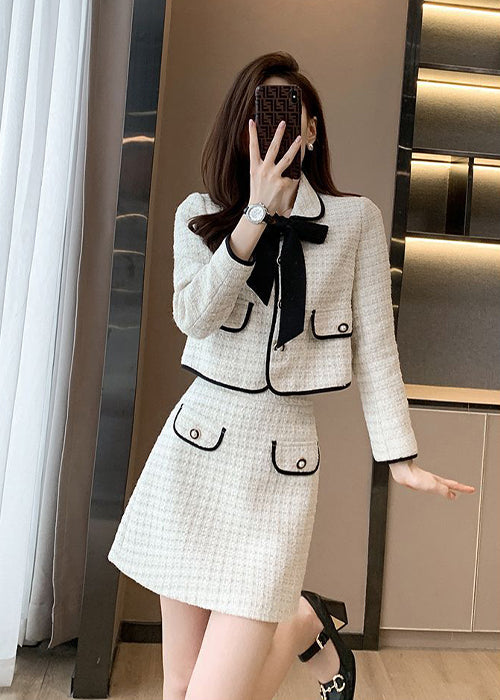 Y2K 2 Piece Set
✔️ Free and Secure Worldwide Delivery
💜-15% off with code LASTMONTH15
Free
shipping
Customer
service
Secure
payment
Contact
us
Show off your style to the world with this Y2K 2 Piece Set
An easy way to stand out from the crowd

Full outfit

(jacket and skirt included)
Spring and summer selection
Reinforced polyester, firm spandex
Very comfortable and pleasant to wear
Y2K 2 Piece Set : The whole of the 2000s eclipses the radiance of lunar fashion
Many people like to combine their personal comfort with the aesthetics of their outfit, opting for tops and bottoms to match their overall look. Blue jeans and T-shirts are rarely left out of the equation. But there's one thing that deserves our attention and ends up in the wardrobe: chic outfits. In our case, we're essentially talking about a ribboned skinny jacket and a simple mini skirt.

The pleated skirt you're looking at tends to do just that: keep things airy and puffy, unlike an outfit with viscose garments (an inexpensive textile material). The garment has some really pleasing features when worn. Indeed, the pockets are not in the way and are spacious. Not to mention that this mini skirt is already belted.
The ultimate outfit and textile components: the hidden secrets of the Y2K 2 Piece Set
We've covered the many advantages of this knitting set with fortified materials designed to last. That's right, designed with premium quality materials and with its off-white through black color scheme, this rather elastic-edged set is the kind of piece you'll find on the shelves during the spring and autumn collection periods.

What's more, it lends a truly imposing style to the wearer, and the outfit set features several tried-and-tested textile materials such as polyester. This fabric prevents a garment from wearing out over time, giving it a longer lifespan. As for spandex, we owe its elasticity to it, which prevents a garment from needing a special belt (so, goodbye leather waistbands in our case).
The kind of 2000s accessories and handbags that would go perfectly with this Y2K 2 Piece Set
As you already know, this package offers many advantages, although it does have some standard qualities. Women's outfits tend to compliment the figure, especially in the buttocks and cleavage. This outfit goes perfectly with old-money watches. Gold jewelry from the 2000s and Y2K bracelets would match the jacket.
This is an excellent Y2K 2 Piece Set and a perfect fusion of retro Y2K style and contemporary elegance. Designed to brighten up your spring and summer days, this set embodies the glamour and luxury of the 2000s era while offering exceptional comfort. As said above, and to recall the shot: this set is a tribute to the iconic style of the old-fashion, with retro fashion elements that add a unique touch to your wardrobe.