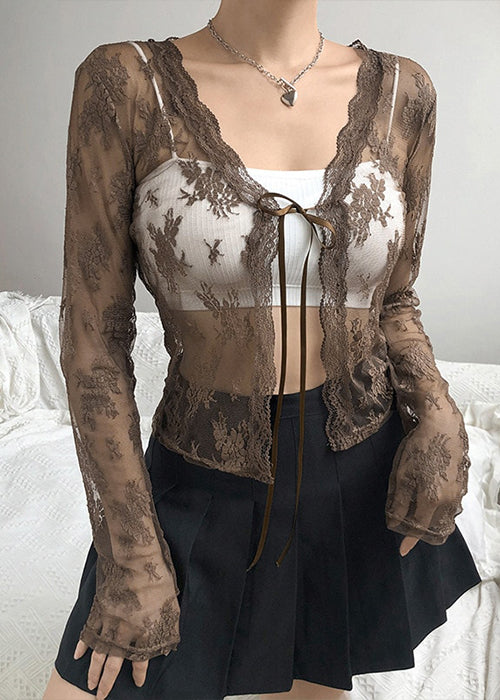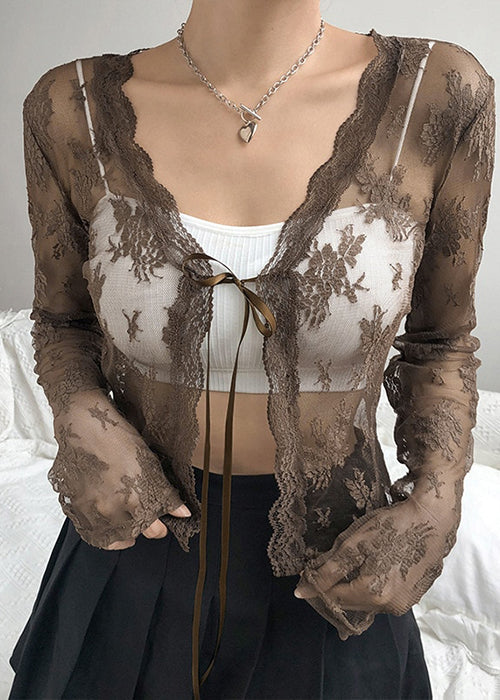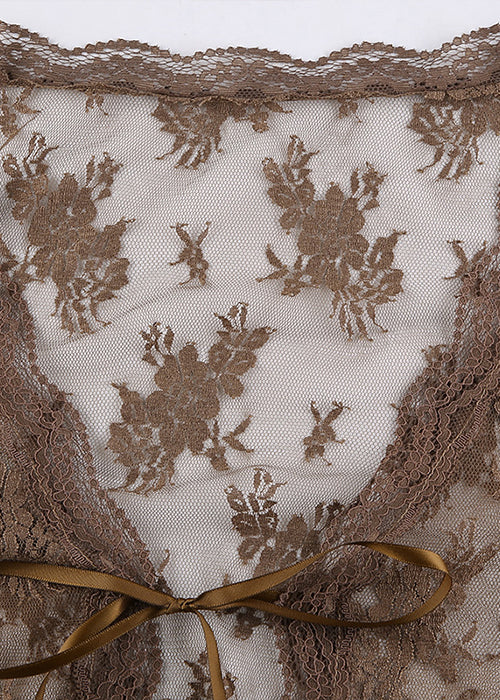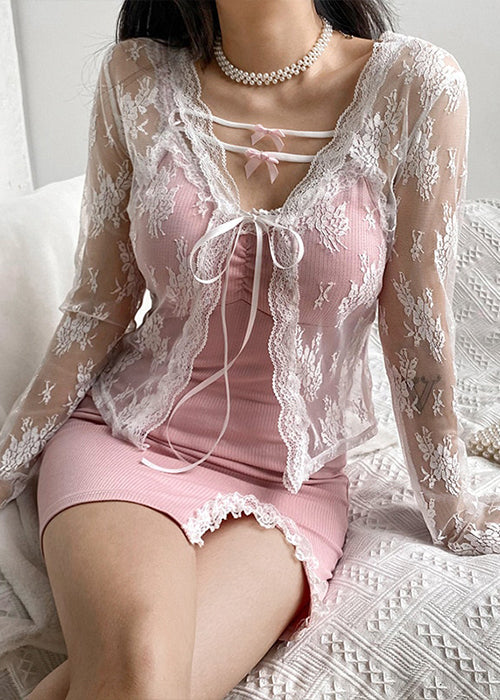 Vintage Cardigan Floral
✔️ Free and Secure Worldwide Delivery
💜-15% off with code LASTMONTH15
Free
shipping
Customer
service
Secure
payment
Contact
us
Shine with class and aesthetics with this Vintage Floral Cardigan
Vintage 50's design with 2000's build
Soft and comfortable to wear
Comfort of movement
Spring/Summer selection
Eye-catching
Sartorial blossoms: How to incorporate Floral Jackets into your style
Are you ready to infuse your wardrobe with a touch of timeless charm? If so, it's time to delve into the enchanting world of vintage-inspired fashion. One of the most delightful ways to do this is by embracing the art of floral jackets. These exquisite garments are not just pieces of clothing; they are style statements that can transform your entire look.
Floral prints bring a sense of sophistication and charm to any ensemble, ideal for those looking to achieve a dreamy aesthetic. With a vintage floral cardigan, you'll have an array of styling options at your fingertips -- perfect for casual errands and dressy affairs alike.
For a timeless and unique appearance, try tying a vintage-floral blazer with a range of gowns, from full maxi dresses to fitted skirts. The blend of the old-fashioned flowery pattern and a chic dress cut creates a look that will get you noticed. To add a nostalgic flair, choose a floral jacket featuring lace or embroidered touches. This type of elaborate craftsmanship offers a nod to classic styles.
If you prefer a more relaxed style, combine your floral jacket with a pair of shorts or skinny trousers for a chic, laid-back vibe. A floral jacket can effortlessly dress up a simple blouse or a casual sweatshirt, giving you a unique look that marries nostalgia with contemporary chic. Don't shy away from incorporating floral jackets--allow your style to be transformed with the innumerable possibilities.
The art of floral layering: Vintage Cardigan Jackets take the stage
When it comes to achieving a truly unique and timeless look, vintage-inspired fashion remains unbeatable. Today, we're putting the spotlight on a versatile wardrobe essential that's making a comeback - the vintage cardigan jacket with enchanting floral designs. These captivating pieces are redefining the art of layering, bringing nostalgia to the forefront of contemporary chic.
Vintage cardigan floral jackets are a symbol of sartorial elegance and are perfect for those who appreciate the subtle yet charming allure of a bygone era. The intricate floral patterns adorning these jackets can seamlessly transform your entire outfit, making them a must-have addition to your closet.
Layer on-trend vintage charm with a cardigan floral jacket. This timeless piece pairs perfectly with dresses, knit sweaters, and other pieces. Combine old and new to create a one-of-a-kind look that's all your own. 
Cool temperatures call for layering: floral cardigan jacket over a tunic. Have fun creating unique looks by mixing and matching other elements like skirts, plaid, or floral-printed tights. Embrace eclectic style and add a touch of whimsy to your everyday look.
Adding these vintage cardigan florals to any wardrobe is more than an accessory; it's a timeless display of modern fashion. It's a mix of vintage style and modern sophistication.
Vintage Cardigan Floral Jackets: Where nostalgia meets contemporary chic
Do you ever find yourself yearning for the elegance of days gone by while still wanting to keep your fashion game on point? If so, you're in for a delightful sartorial treat. We're talking about the exquisite world of vintage cardigan floral jackets, where nostalgia seamlessly meets contemporary chic.
These jackets are the epitome of timeless elegance and offer a versatile addition to your wardrobe. With their intricate floral designs, they evoke a sense of nostalgia that effortlessly blends with modern fashion trends. Create a timeless look with contemporary touches.
The charm of vintage cardigan floral jackets lies in their adaptability. These jackets provide a range of looks, from sleek and polished to offhand and playful. For a classic aesthetic, style them with maxi dresses, or go for a modern vibe with skinny trousers and a tunic.
Vintage Cardigan Flannels offer endless stylistic possibilities. Combine them with plaid skirts, pleated shorts, or embroidered blouses to create a personalized look that honors tradition. Change up your style easily with this timeless piece.
When the weather gets cooler, consider layering your vintage cardigan floral jacket over sweaters or cozy coats for added warmth and style. The floral prints on these jackets are a breath of fresh air in the world of fashion, and they can be the statement piece your wardrobe has been waiting for.
Vintage Floral Cardigan: important things to remember about this top
Timeless Elegance: A Vintage Cardigan Floral top exudes timeless elegance, effortlessly elevating your fashion game.
Versatile Styling: This top offers endless possibilities for versatile styling, making it a must-have addition to your wardrobe.
Nostalgic Charm: Embrace the nostalgia of yesteryears with the enchanting floral design on this cardigan.
Adaptable Layering: Achieve the perfect layered look, whether you pair it with denim, sleeveless tops, or striped leggings.
All-Season Chic: With both long-sleeve and sleeveless options available, you can stay stylish in any season.
Cozy Comfort: This cardigan top offers the comfort of a sweater while maintaining a chic silhouette.
Feminine Appeal: The floral pattern and textured details add a touch of feminine charm to your outfit.
Stylish Neckline: The neckline's cut is crafted to highlight your natural beauty and create a figure-flattering shape.
Womens' Wardrobe Essential: Every woman needs this classic piece as a staple in her wardrobe.
Effortless Outerwear: It works equally well as outerwear, and you can layer it over tees for a chic look.
Oversized Comfort: The oversized fit offers a comfortable and trendy style that's perfect for various occasions.
Chic Stripes: The subtle stripe pattern complements the floral design, adding a unique touch to your attire.
Quality Material: Crafted from high-quality polyester, this top is both durable and comfortable.
Day-to-Night Transition: Whether you pair it with sandals during the day or add a hat for an evening look, it's your go-to piece for day-to-night transitions.
Timeless Fashion: The Vintage Cardigan Floral top encapsulates the essence of timeless fashion, making it a fashionista's dream.