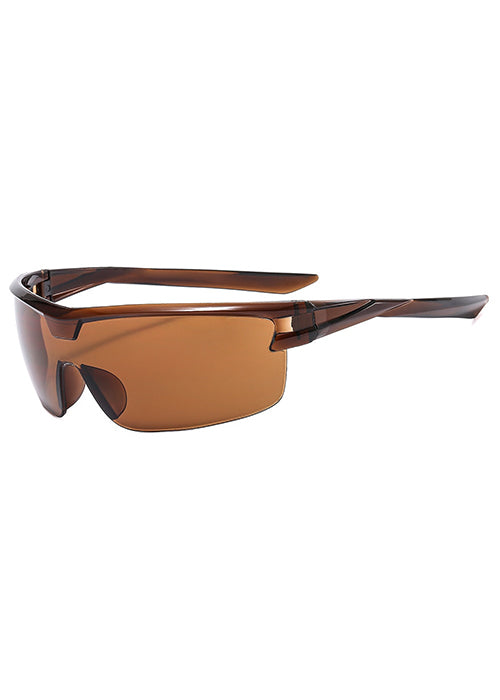 Sunglasses Vintage 2000s
✔️ Free and Secure Worldwide Delivery
💜-15% off with code BLACKMONTH15
Free
shipping
Customer
service
Secure
payment
Contact
us
Recolor your summer with Vintage 2000s Sunglasses thanks to this relentless pair
Adds color to your outfit
Anti-reflection filtering
Brownie y2k color
UV400 Coating (preserves the eyes)
Photochromic enhancement
Adopt the Y2K Aesthetic: How sunglasses Vintage 2000s are redefining fashion
As the fashion world continues its perpetual evolution, with a keen eye for new trends and a propensity for revisiting iconic styles, there's a resurgent force that's captured the attention of style-conscious individuals across the globe: the Y2K aesthetic. At the forefront of this revival stands the Sunglasses Vintage 2000s, a timeless and perennially fashionable accessory. These vintage-inspired eyewear pieces transcend the realm of mere accessories; they've emerged as a powerful statement, redefining the very essence of fashion as we know it.
What sets these sunglasses apart is their distinctive feature: bold, oversized frames that echo the spirit of the pop culture icons of the Y2K era. These frames effortlessly capture the essence of Y2K coolness, exuding an undeniable air of confidence and charisma. However, it's not just their aesthetics that make them stand out. Many of these sunglasses now incorporate polarized lenses, which not only introduce a contemporary touch but also provide a practical advantage by significantly reducing glare. This modern addition, while enhancing functionality, pays a gracious nod to the retro roots of these eyewear pieces.
Y2K sunglasses are designed to cater to a diverse audience, suiting both men and women. These vintage 2000s-style sunglasses come in a range of styles, including round, square, and aviator designs, giving classic looks a contemporary twist. Sunglasses Vintage 2000s offer an optimal mix of style and protection, featuring UV-blocking lenses that shield eyes from solar radiation. By combining fashion with function, these sunglasses serve as the ideal choice for the contemporary fashion-forward individual.
Sunglasses Vintage Y2K Make a comeback on the fashion scene
In the ever-evolving world of fashion, trends possess a remarkable ability to make a triumphant return, and in this cycle, Sunglasses Vintage 2000s have once again risen to claim their well-deserved spot in the limelight of the fashion scene. These iconic eyewear pieces from the early 2000s are no longer mere relics of the past; they have transformed into bold and modern fashion statements that resonate deeply with the contemporary wearer.
What truly sets these sunglasses apart is their remarkable ability to embody the essence of the Y2K era with an air of contemporary flair. Their oversized frames, reminiscent of the style icons from that era, have reemerged as the epitome of cool sunglasses, exuding an unapologetic sense of boldness and confidence that is impossible to overlook.
However, it's not just their aesthetics that make these Sunglasses Vintage 2000s a standout choice. Many of these eyewear pieces now feature polarized lenses, offering more than just a hint of modernity; they also bring a highly practical advantage by significantly reducing glare.
As a result, these sunglasses cater to a wide and diverse audience, proving equally attractive for both men and women. Whether you're drawn to the retro charm of round frames, the bold and assertive statement made by square sunglasses, or the timeless allure of aviator styles, you're sure to find the perfect match for your individual taste.
Moreover, these sunglasses prioritize something beyond fashion; they prioritize the health of your eyes by providing the essential feature of UV-protection, ensuring that you not only look effortlessly stylish but also remain safe under the sun's rays. It's a perfect blend of form and function, making Sunglasses Vintage 2000s an indispensable accessory for the modern fashion enthusiast.
Sunglasses Vintage 2000s: The Hottest Trend in Eyewear for the Fashion-Forward
For those who are always on the lookout for the latest fashion trends, Sunglasses Vintage 2000s are currently taking the fashion world by storm as the hottest trend in eyewear. These eyeglasses not only pay homage to the iconic styles of the past but also infuse a contemporary twist that appeals to the fashion-forward individuals of today.
Famed for their long-lasting attractiveness and adaptability, these sunglasses are a popular choice for those in search of a combination of classic and modern style. The emphatically large frames, reminiscent of style leaders from the start of the 2000s, have regained their status as trendsetting sunglasses that can't be ignored.
To keep up with the demands of today's lifestyle, many Sunglasses Vintage 2000s are designed with polarized lenses; these lenses not only reduce reflections but also add a touch of sophistication to traditional silhouettes. This type of sunglasses caters to a large demographic, with styles that work for both men and women. Aviators offer classic sophistication, square frames make a strong statement, and round frames offer a vintage feel - the selection is sure to please all.
Moreover, these sunglasses are not just about fashion; they prioritize eye health by providing essential UV-protection, ensuring that you look stylish while safeguarding your eyes from harmful sun rays. So, if you consider yourself a trendsetter and appreciate a blend of the past and the present, Sunglasses Vintage 2000s are the eyewear trend to embrace.
The timeless elegance of Sunglasses Vintage 2000s: An accessory for all seasons
Versatile Styling: Sunglasses Vintage 2000s are not limited to just one season; they transcend time and are suitable for all seasons, including summer. Their classic style complements a range of outfits, from casual summer wear to layered autumn ensembles.
Retro-Chic: These sunglasses capture the essence of the Y2K era with their retro-chic design, making them the ideal choice for those who appreciate vintage aesthetics that never go out of style.
Shine Bright: Sunglasses Vintage 2000s often feature shiny and reflective lenses, adding a touch of sophistication to your look, whether you're by the beach in summer or strolling through a snowy landscape in winter.
Gender-Neutral Appeal: These sunglasses are suitable for all, with styles that cater to both men and women, ensuring that fashion knows no boundaries.
Mirrored Magic: Many Sunglasses Vintage 2000s come with mirrored lenses, offering a unique and modern twist that's perfect for all seasons.
Retro Rectangle: The timeless rectangle frame design is not only fashionable but also versatile, suiting a variety of face shapes.
Unisex Uniqueness: Their unisex nature makes them accessible to everyone, irrespective of gender, adding to their broad appeal.
Metal and Acetate: The use of high-quality materials like metal and acetate ensures both durability and style, making them an ideal choice for all seasons.
Polarized Perfection: With polarized lenses, these sunglasses offer not only fashion but also enhanced eye protection, making them a practical accessory throughout the year.
Designer Details: Many Sunglasses Vintage 2000s are designer creations, adding a touch of sophistication and luxury to your outfit.