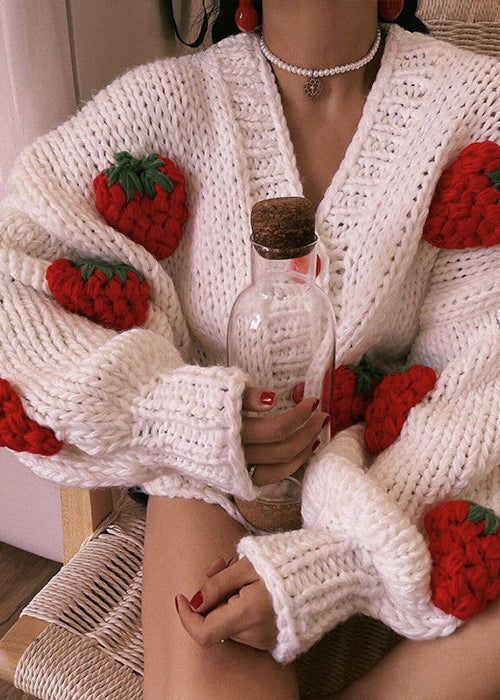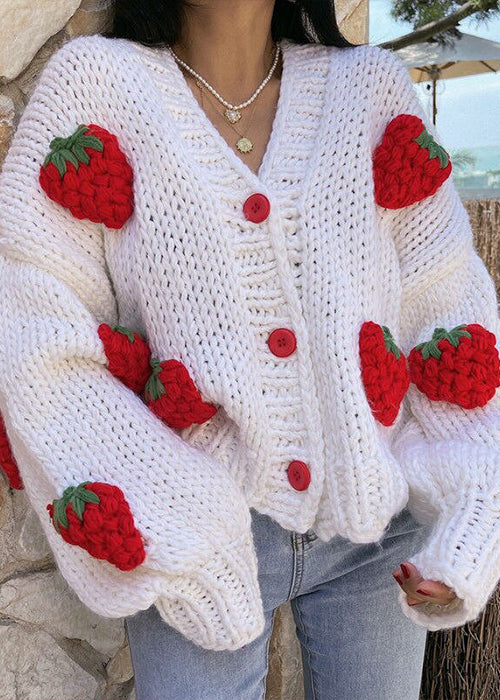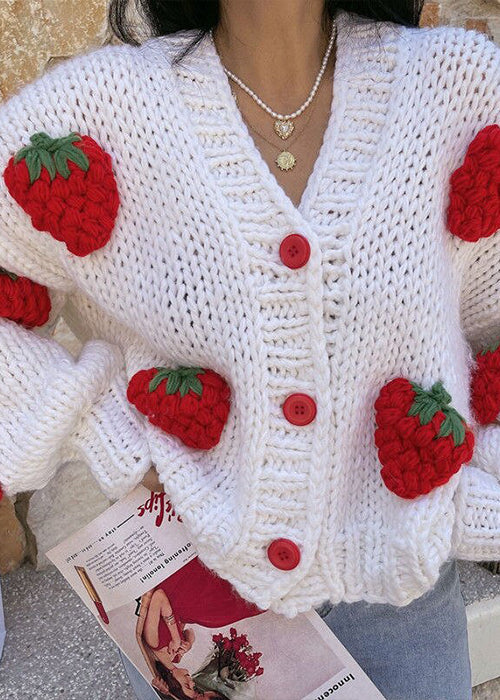 Strawberry Sweater Vest
✔️ Free and Secure Worldwide Delivery
💜-15% off with code BLACKMONTH15
Free
shipping
Customer
service
Secure
payment
Contact
us
This Strawberry Sweater Vest gives you a look that's relentless and aesthetically pleasing in equal measure
Fall/Winter Selection
Reinforced Polyester
Cotton Consolidated
Not available in physical stores
Cute and elegant, creates an elegant aura around you
Strawberry Chic: The Knitted Vest that melts hearts

In the world of fashion, certain pieces stand out not only for their style, but also for the joy they bring to every outfit. And this Strawberry Sweater Vest is surely one of those gems. This garment stands out, easily capturing onlookers' attention.. Its one-of-a-kind design showcases your individuality and makes a bold statement.

This meticulously crafted cardigan combines classic strawberry motifs with the chic look of knitwear. Must-have for fashion-forward all ages This stylish vest is sure to become a staple in any wardrobe. It's perfect for both casual and professional settings, and easy to pair with your favorite accessories.

Enhance your styling with the Strawberry Vest's design features

Fashion is all about making a statement, and if you're looking for a deliciously elegant way to express yourself, the Strawberry Vest is here to sweeten your style journey. It's a bold statement of your fruity, fabulous style.

This chic strawberry vest charms with a contemporary touch. It's more than clothing - it's a glimpse of your unique personality. Get the "Strawberry Vest" to add a fruity flair to your style Crafted from soft, comfortable fabric, this vest is designed to move with you.

Update your wardrobe with the Strawberry Vest.

The dream opportunity to inject a breath of fresh air into your wardrobe won't come around again. Look no further than the "Strawberry Vest": the fashion piece that promises to breathe new life into your wardrobe and revitalize your sense of style.

This garment is a declaration of appreciation for the captivating allure of strawberries. Revitalize your wardrobe with the "Strawberry Vest," a perfect fashion and fruity flair addition.
The "Strawberry Vest" offers a stylish twist on the classic look, ideal for any activity-shopping, parties, or just everyday wear Its lightweight material and tailored fit provide a comfortable feel for all-day wear while still looking sharp.
The highlights of this fruity strawberry jacket
Unique style: The strawberry pattern sewn onto the cardigan adds a playful and unique touch to your outfit. Express style in cold weather with this fun vest.
A refreshing look: Sewn-in strawberries add a fresh note to your winter outfit, allowing you to stand out in style.
Durability: Wool cardigans are known for their durability. With proper care, this cardigan will accompany you for many winter seasons to come.
Cold protection: Wool cardigans offer an extra layer of protection against the cold. You can layer it over other garments to keep warm.
Easy care: Although wool may seem delicate, it's often easy to care for. Follow the care instructions to guarantee its longevity.
Addictive warmth: Wool is an excellent natural thermal insulator. This wool cardigan will wrap you in warmth and keep you comfortably warm even in the coldest seasons.
Cozy comfort: Wool is soft and pleasant to the touch. Wool's cozy comfort keeps you feeling good all day while wearing this cardigan.