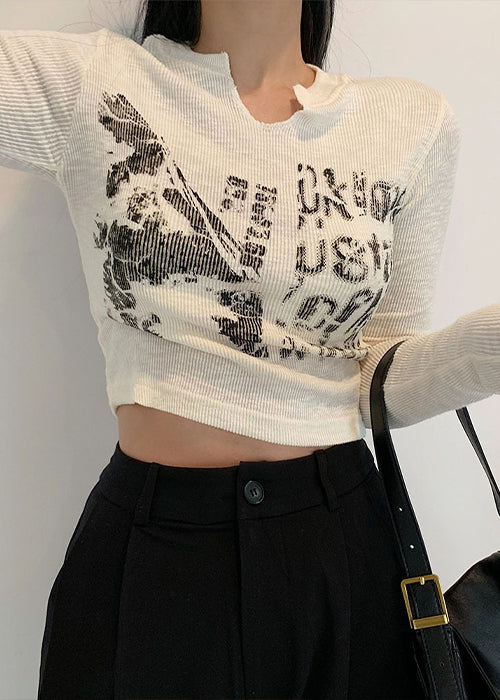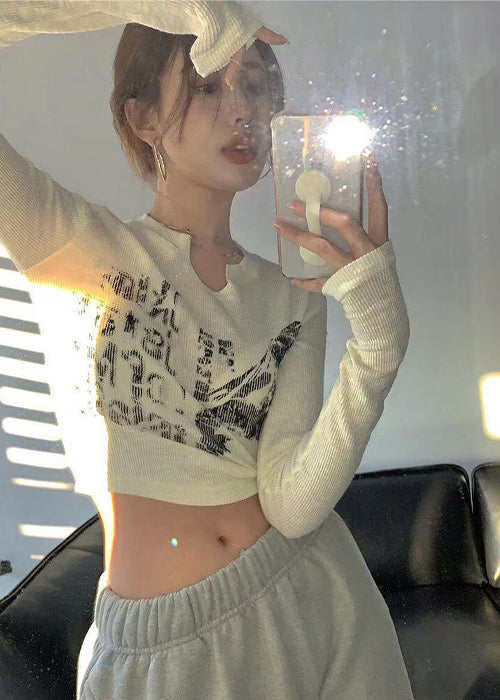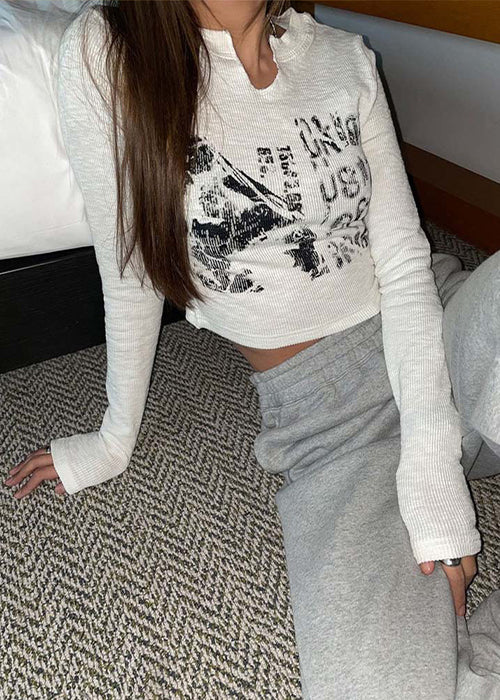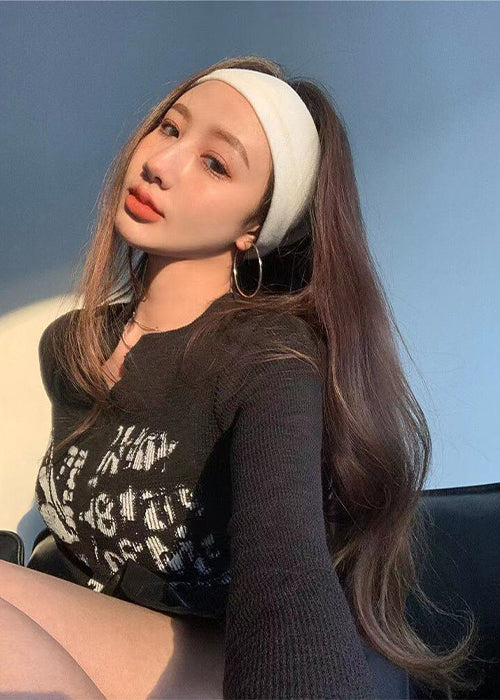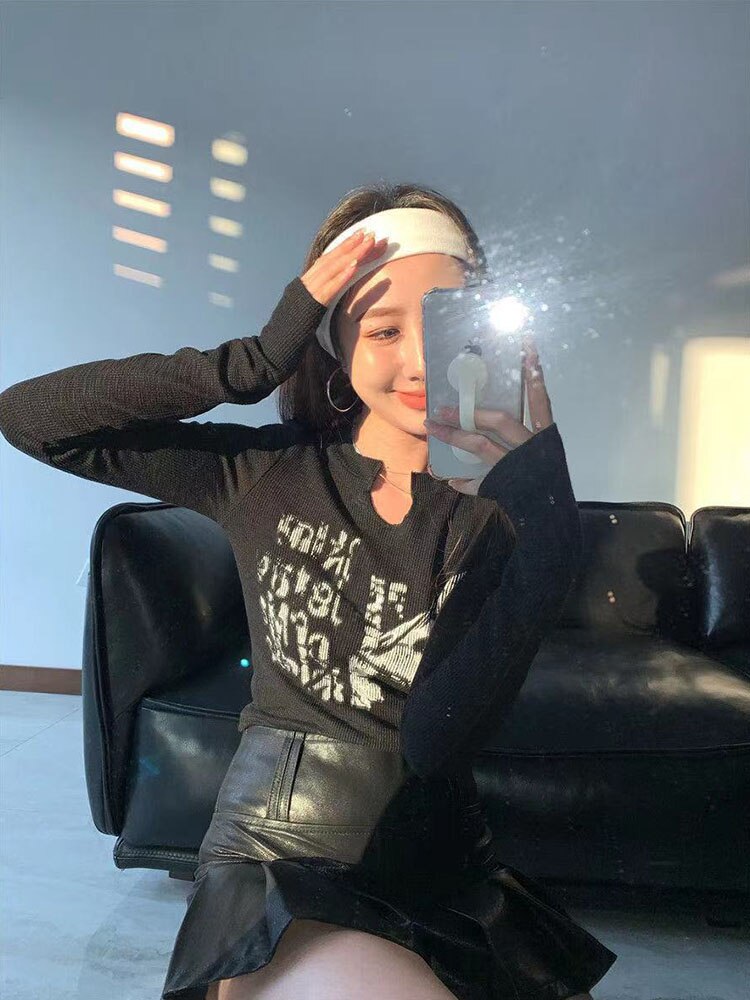 Long Sleeve Y2K Shirts
✔️ Free and Secure Worldwide Delivery
💜-15% off with code BLACKMONTH15
Free
shipping
Customer
service
Secure
payment
Contact
us
Combine comfort and aesthetics with this Long Sleeve Y2K Shirts from the 2000s
All season clothing

Top unavailable in physical stores

Available in two editions 

Sober and aesthetic at the same time

Piece of the 2000's 
Unlocking Endless Style Possibilities: Long Sleeve Y2K Shirts
The long-sleeve Y2K shirt is the ultimate staple in modern fashion, allowing fashion enthusiasts to unlock endless style possibilities. This iconic garment seamlessly combines elements of the Y2K era with contemporary trends, making it a must-have in your wardrobe. This shirt features an ageless design available in both short and long sleeves for multiple styling options.
An added v-neck detail ensures a contemporary touch. Perfect for everyday or special occasions, it pairs well with shorts and cardigans for a chic ensemble. An array of materials makes it a reliable wardrobe staple to craft timeless looks.
Effortless Glamour with Long Sleeve Y2K Shirts: A Fashionista's Dream
Indulge in the world of Y2K style reimagined with the Long Sleeve Y2K Shirt, a true fashionista's dream. This versatile apparel piece effortlessly combines glamour and comfort, offering an unrivaled look for those who seek effortless elegance. The Y2K Shirt's long sleeves bring a hint of sophistication while sustaining the Y2K vibe.
A multitude of materials, ranging from denim to knits, enable you to assemble stunning ensembles with the Y2K Shirt. Its v-neck and slim-fit design hug your figure for a polished aesthetic. Experiment by pairing it with skirts, jeans, or wearing it as a base layer beneath a cardigan or sweater to add a hint of glamour.
Unlock your inner fashionista and elevate your wardrobe with the timeless appeal of the Long Sleeve Y2K Shirt. Embrace the Y2K style reimagined for the modern era, and experience the perfect blend of vintage charm and contemporary sophistication.
Y2K Style Reimagined: The Long Sleeve Y2K Shirt Garment
In the world of fashion, Y2K style gets a fresh makeover with the Long Sleeve Y2K Shirt garment. This iconic piece has been reimagined to offer a blend of classic appeal and contemporary fashion sensibilities, making it a wardrobe essential for those in pursuit of style excellence.
Long Sleeve Y2K Shirts offer a selection of fabrics from timeless denim to comforting knits, giving wearers diverse choices for their specific style. Its slim-fit and V-neck shape elevate any ensemble, enabling you to transition flawlessly from casual to dressy.
For the fashion-forward individual, the Long Sleeve Y2K Shirt serves as a great addition to any wardrobe. This timeless garment can be styled with skinny jeans or shorts for a laid-back look, or layered with outerwear for a modern and versatile ensemble. Unlock your fashion creativity and express yourself with this iconic piece.
Important things to know about this Long Sleeve Y2K Shirts
Versatile Wardrobe Addition: Long Sleeve Y2K Shirts are incredibly versatile and can be styled in numerous ways. Y2K Long Sleeve Shirts are highly versatile; they can be paired with dresses, leggings, or jackets, allowing them to fit seamlessly into any wardrobe.
Cozy Knit Fabrics: Knit materials provide cosy warmth and comfort for these Y2K shirts, ideal for colder climates. This top-notch, high-quality knit adds an opulent feel to any outfit.
Chic Layering: Long Sleeve Y2K Shirts are perfect for layering under sweaters and coats. Their slim silhouette allows for easy layering without adding bulk, providing a stylish yet practical solution to stay warm in style.
Timeless Stripes: Many Long Sleeve Y2K Shirts come in classic striped patterns, offering a timeless and sophisticated look that never goes out of style. These shirts are perfect for both casual and semi-formal occasions.
Comfortable Cotton: Long Sleeve Y2K Shirts are often made from high-quality cotton, ensuring breathability and comfort. Essential fabric ensures all-day comfort.
Polished Silhouette: Long Sleeve Y2K Shirts provide a polished and put-together silhouette. Their slim-fit design contours your waist, creating a flattering look for women.
Perfect for Activewear: If you're into activewear, these shirts are versatile enough to be incorporated into your workout attire. Suitable for pairing with leggings or as a layer for working out.
Stylish Accessory Pairing: Y2K Shirts can be accessorized with hats, jewelry, and other tops to create a personalized look.
Quality Craftsmanship: These shirts are often made from durable materials like polyester, ensuring longevity and resistance to wear and tear.
Elevate Everyday Casual: Whether it's a plaid Long Sleeve Y2K Shirt for a cozy coffee date or a stripe pattern for a casual outing, these shirts can effortlessly elevate your everyday casual look.
Underwear or Outerwear: These shirts can be worn both as an underwear layer for extra warmth or as stylish outerwear when paired with the right accessories.
Stylish Pullover: Long Sleeve Y2K Shirts offer a stylish and hassle-free pullover option for a quick and fashionable outfit choice.