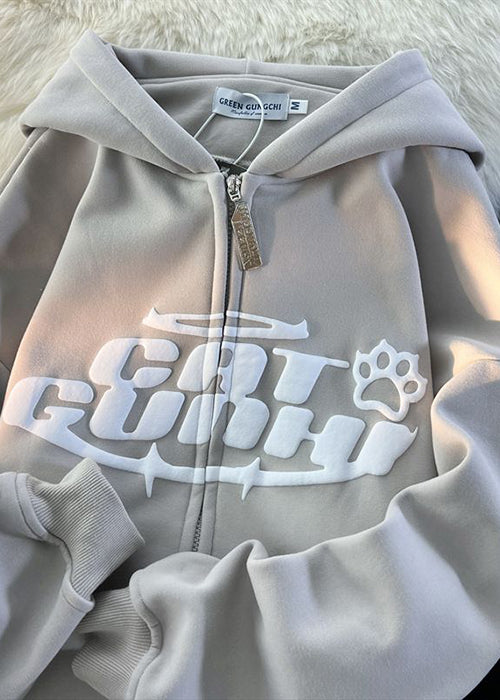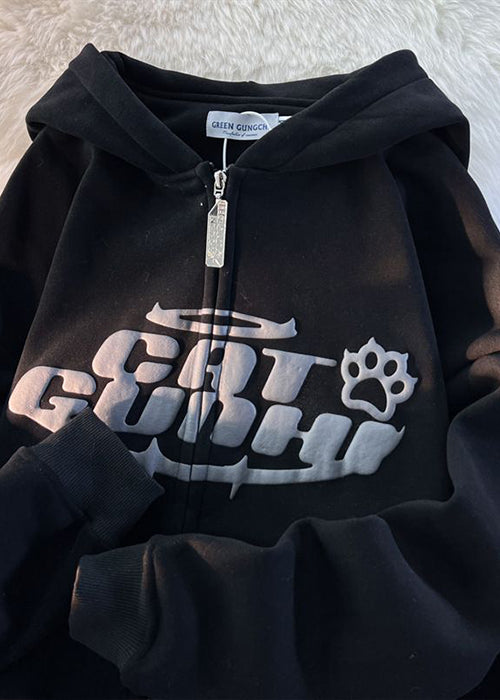 Harajuku Hoodie Jacket
✔️ Free and Secure Worldwide Delivery
💜-15% off with code BLACKMONTH15
Free
shipping
Customer
service
Secure
payment
Contact
us
Impose your look now through classy and aesthetic clothing at the same time with this Harajuku Hoodie Jacket
The Art of Layering: Styling Your Harajuku Hoodie Jacket
In the world of fashion, mastering the art of layering is essential for creating unique and eye-catching outfits. The Harajuku Hoodie Jacket is a fashion essential. Its design provides effortless variation to any outfit, enhancing style and elevating the look.
This Harajuku hoodie jacket pairs well with shorts, jeans, and sneakers for an ensemble that is both comfy and unique. Unlock the possibilities of your wardrobe with this guide, offering advice and examples for combining your favorite hooded sweaters. Get ready to express your fashion sense and level up your layering game.
Exploring Harajuku Fashion: Iconic Harajuku Hoodie Jacket
Harajuku fashion has long been celebrated for its innovation and bold choices. The Harajuku Hoodie Jacket has become a recognized staple in this realm of fashion. Notable for its zip fastening and trendy designs, it is a must-have for those wishing to make an impression.
But what sets it apart in the realm of sweaters and jackets? This article delves deep into the world of Harajuku fashion, highlighting the history, key features, and the unique ways to incorporate this long-sleeve masterpiece into your wardrobe. Uncover the versatility of the Harajuku Hoodie Jacket, from layering with cardigans to styling with activewear and streetwear.
Fashion Meets Harajuku Sweater Hooded Jacket: A Perfect Match
In the world of fashion, finding the perfect match for your style is a journey of self-expression. The Harajuku Sweater Hooded Jacket has undergone a transformation in the quest for elevated casual style, offering both comfort and chic appeal. This piece examines how this iconic garment is shaping a new definition for casual elegance.
Whether you're into sweatshirts, underwear, or other garments, this jacket seamlessly integrates into your wardrobe, adding a touch of Harajuku flair. Experience the union of fashion and Harajuku tradition with a hoodie jacket. With a spectrum of sizes from snug to voluminous, you can design your look to your own individual style. Unearth the potential of this distinctive streetwear piece and make it your own.
What you need to know about this Harajuku Hoodie Jacket
Fashion-forward Attire: The Harajuku Hoodie Jacket is your ticket to stay on the cutting edge of fashion trends for the season, ensuring you're always a step ahead in style.

Comfort and Warmth: Crafted from premium materials, this jacket is designed to provide unparalleled warmth and coziness during the chilly fall and winter months.

Layering Perfection: The Harajuku Hoodie Jacket serves as the ideal layering piece. Pair it with tees, knits, or even denim to create a striking ensemble that suits any occasion.

Statement Piece: Elevate your fashion game with a stylish statement piece that exudes confidence and personality. The Harajuku Hoodie Jacket lets you express yourself like never before.

Versatile Outerwear: The Harajuku Hoodie Jacket's ability to blend into multiple environments and occasions make it an ideal addition to any outfit.

Tailored Fit: TThis hoodie jacket offers a variety sizing options to comfortably fit all shapes and sizes. Its waist-hugging design creates a flattering and attractive silhouette.

Quality Materials: Sewn to an exacting standard, the Harajuku Hoodie Jacket is made from durable, resilient polyester, designed to withstand regular use.

Color Variety: Discover the perfect color to complement your wardrobe choices by browsing through our extensive selection.

Layer with Style: Pair the Harajuku Hoodie Jacket with skinny jeans, skirts, or cropped pants for a look that's fashion-forward and effortlessly chic.

Cosy Hoodie Element: The built-in hoodie adds an extra layer of warmth and a contemporary edge to your outfit.