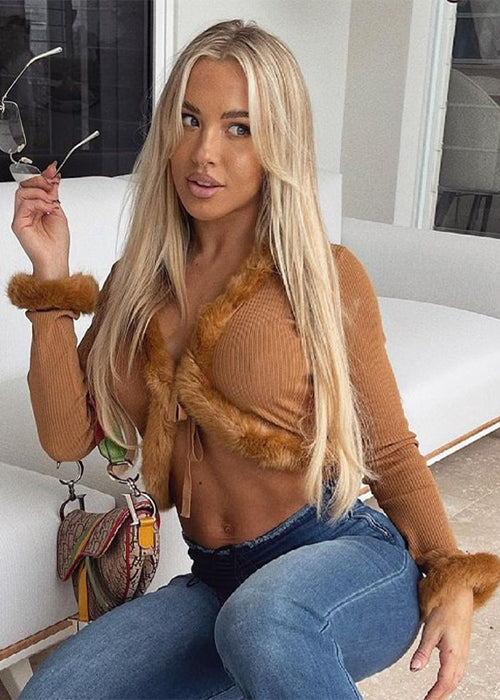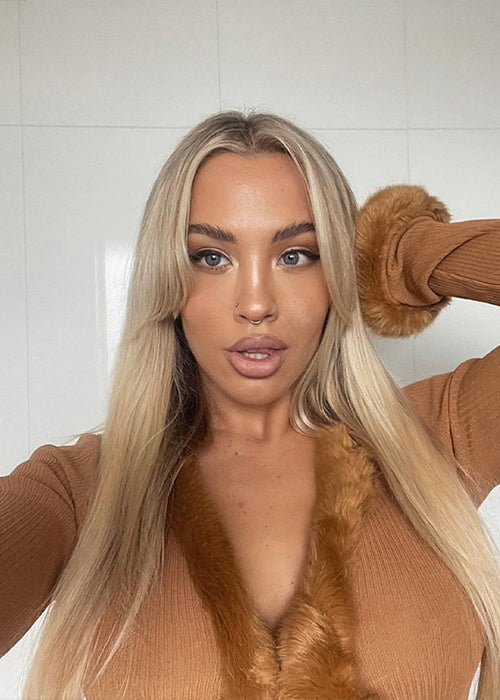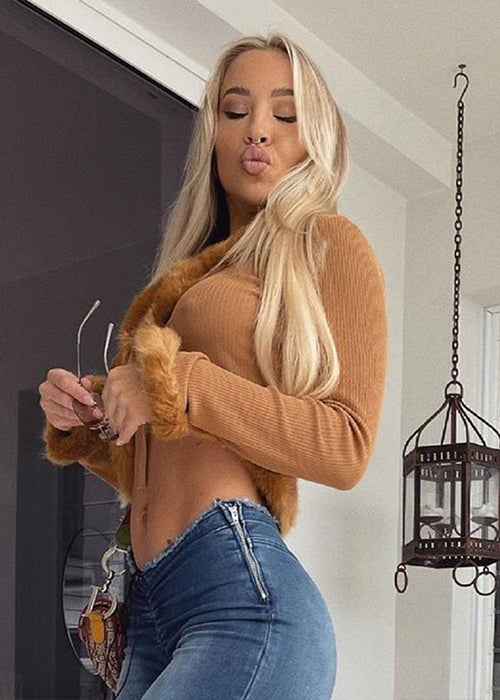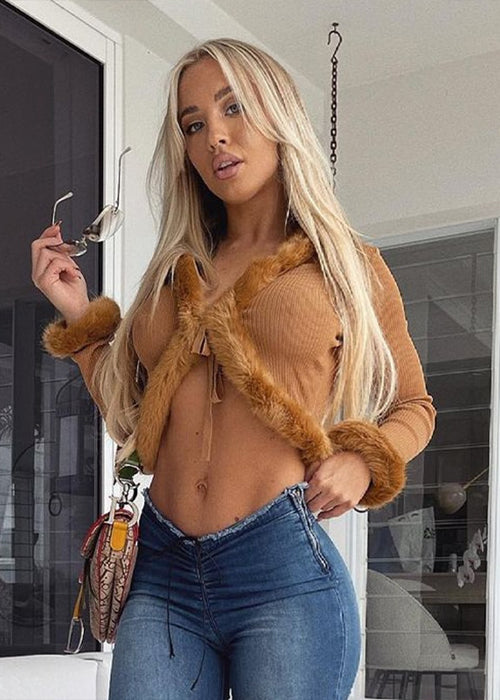 Coffee Cardigan Sweater
✔️ Free and Secure Worldwide Delivery
💜-15% off with code BLACKMONTH15
Free
shipping
Customer
service
Secure
payment
Contact
us
Warm and Cozy: Embrace autumn with the Coffee Cardigan Sweater
Pleasant to wear
Soft and comfortable to wear
Not available in physical stores
Autumn and Winter Collection
Magnetic effect (eye-catching)
Why the Coffee Cardigan Sweater is a must-have
In the world of fashion, a knit piece can often be the unsung hero of one's wardrobe. Discover the luxe look of the Coffee Cardigan Sweater – a timeless long-sleeved piece that adds sophistication to any style.
This cardigan sweater is an essential item for any wardrobe, offering a selection of colors and design options to suit a range of trends. Easily pair with various items, from dresses to shorts; these sweaters are sure to complete any look.
This cozy knitted piece lends a timeless touch to your wardrobe, making it easy to dress up or down. Use this versatile piece to amplify your casual and athleisure looks and customize with hats and belts for a truly unique style. This item offers a unique blend of comfort, style, and practicality, making it an essential addition to any woman's wardrobe.
The timeless appeal of the Coffee Cardigan Sweater
The allure of a well-crafted knit garment is eternal, and the Coffee Cardigan Sweater embodies that timelessness. This long-sleeve wonder has a unique ability to transcend seasons and styles, becoming a cherished piece in any fashion-conscious woman's closet.
The Coffee Cardigan Sweater effortlessly complements a wide range of outfits, from elegant dresses to casual denim and shorts ensembles. Its enduring charm lies in the endless possibilities it offers. Pair it with flowing skirts, layer it over sleeveless tops, or don it as a cozy pullover for a look that exudes both comfort and sophistication.
Whether you're heading to the gym or embracing a casual-chic street style, this knit gem has you covered. Complete your outfit with the perfect hats and cinch it at the waist to create a flattering silhouette. The Coffee Cardigan Sweater is more than just a piece of clothing; it's a symbol of timeless fashion.
The Coffee Cardigan Sweater's place in your closet
In the world of women's fashion, the Coffee Cardigan Sweater has secured its place as a wardrobe essential. These exquisite knit creations, with their versatile long-sleeve design, seamlessly integrate into any collection of clothing.
From elegant dresses to casual denim and shorts, these sweaters are the bridge that connects various fashion elements. Your closet should be graced with these timeless treasures, ideal for layering over skirts, sleeveless tops, or as a cozy pullover to enhance your outfit of the day.
Whether you're hitting the gym, running errands, or stepping out for a coffee date, this knit masterpiece effortlessly combines with your activewear and outerwear. Top it off with stylish hats and cinch it at the waist to create a look that's uniquely yours. The Coffee Cardigan Sweater is a versatile addition that every fashion-forward woman should embrace, making it an essential cornerstone of your collection of dresses, sweatshirts, womens, and jackets.
Things to know about this Coffee Cardigan Sweater
Cozy Comfort: This luxurious fleece-like sweater provides superior warmth and comfort, making it an excellent choice for cold weather.
Layering Marvel: This ribbed and cropped sweater effortlessly layers over your favorite tees, blouses, or even a polo for a chic and stylish look.
Textured Sophistication: The intricately woven knit of the Coffee Cardigan Sweater adds a touch of textured sophistication to any outfit.
Versatility: Pair it with your favorite denim jeans for a casual yet fashionable appearance, or layer it over a skinny pair of pants for a more formal ensemble.
Casual Chic: Whether you're donning a casual crop-top or a more formal blouse, the Coffee Cardigan Sweater complements your style, offering a wide range of outfit possibilities.
Fluffy Warmth: Its plush and fluffy feel is like a warm hug, providing a sense of comfort and coziness during the cooler months.
Pleasant to Wear: The soft and comfortable fabric of this sweater ensures that it's not only stylish but also a pleasant and enjoyable item to wear.
Stylish Outerwear: For a trendy alternative to traditional coats, the Coffee Cardigan Sweater adds a touch of style and flair to your outerwear collection.
Functional Hoodies: Many Coffee Cardigan Sweaters come with hoods, providing an extra layer of protection against the elements while keeping you fashion-forward.