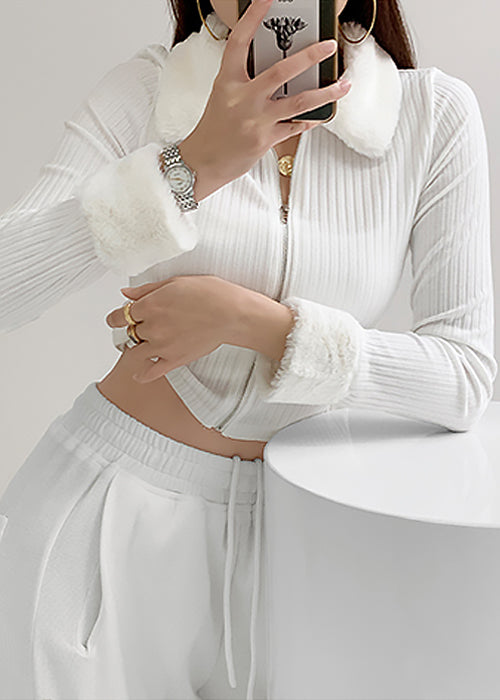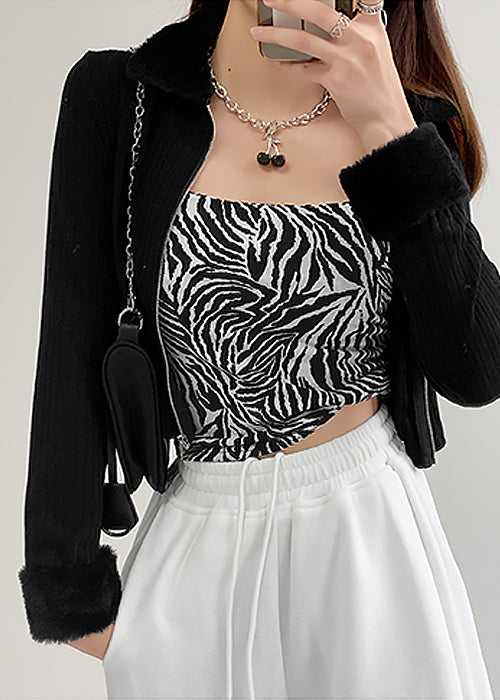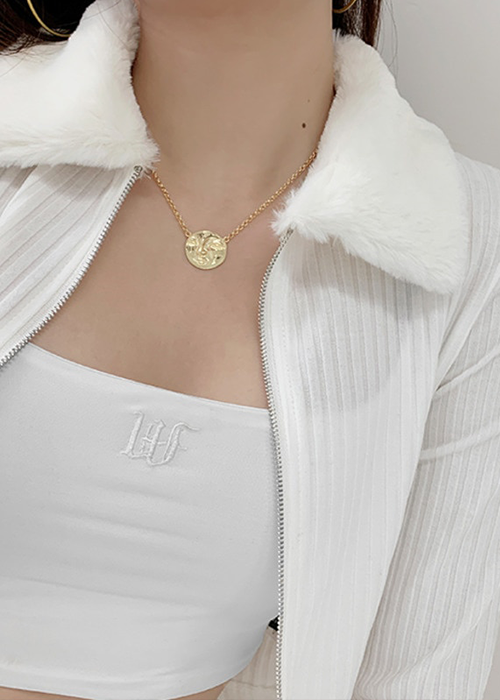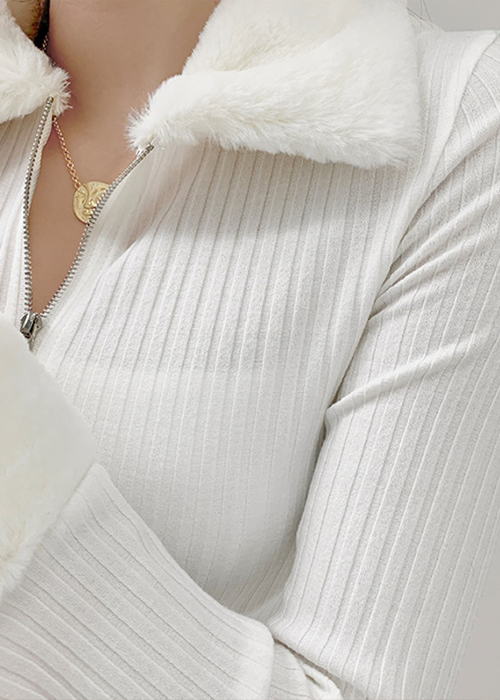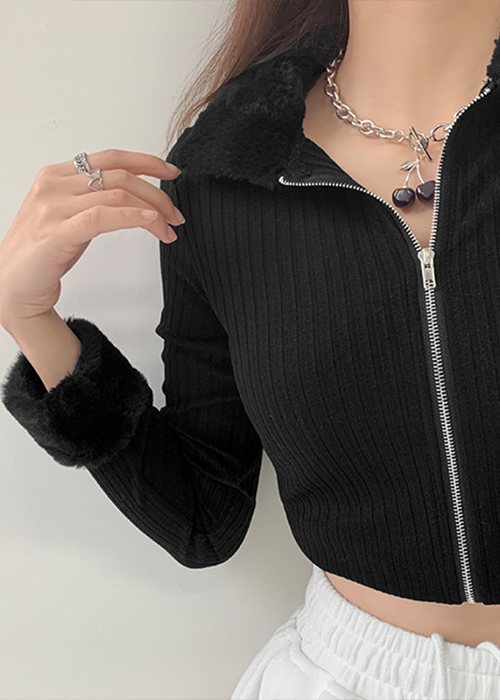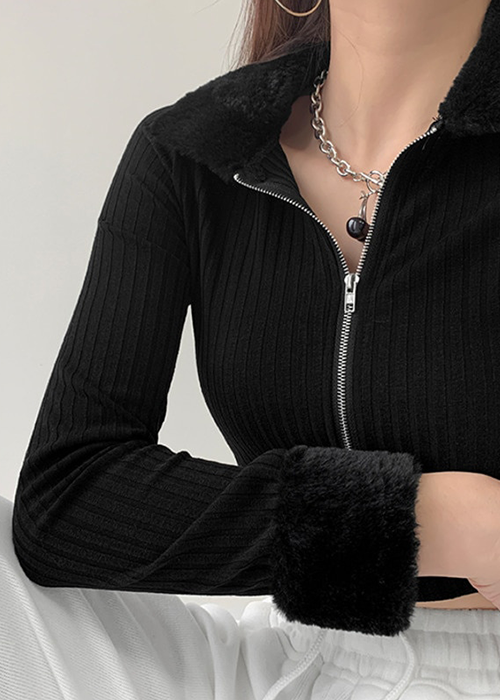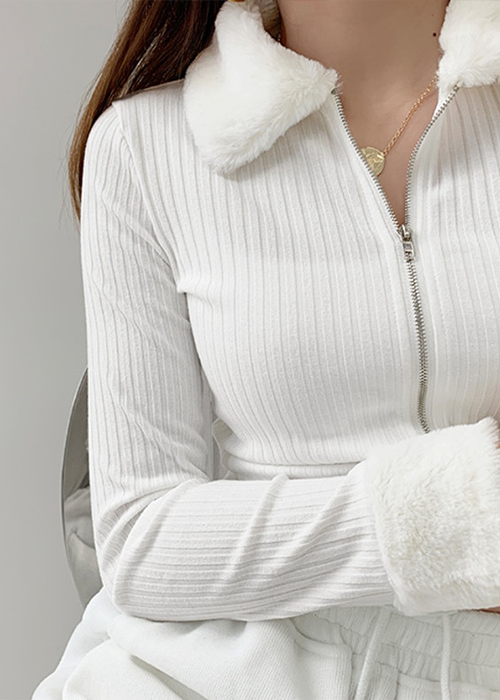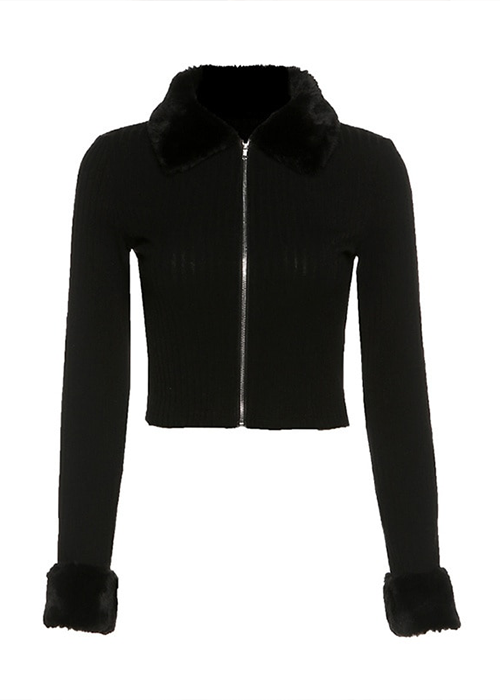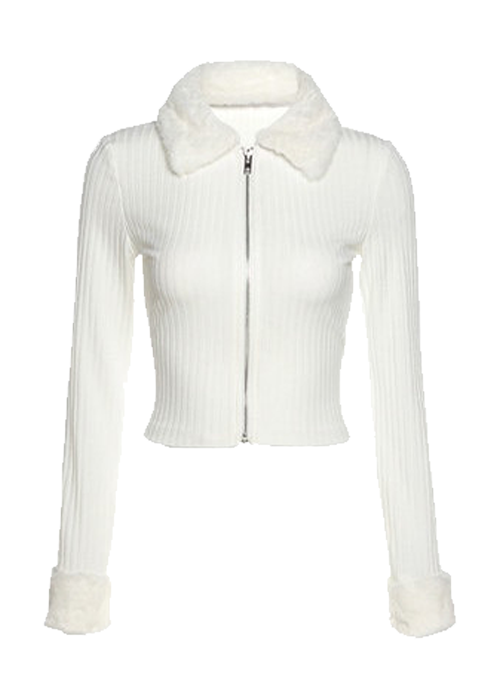 Aesthetic Y2K Cardigan
✔️ Free and Secure Worldwide Delivery
💜-15% off with code BLACKMONTH15
Free
shipping
Customer
service
Secure
payment
Contact
us
Impose an elegant and classy style with this Aesthetic Cardigan
Perfect for spring and summer, ideal to accompany a skirt Y2K
Cotton very soft and pleasant to wear, easy zipper closure
Allows you to complete your wardrobe completely, with a uniform top
Soft and pleasant velvet, caressing the neck with delicacy and protecting from the cold 
Ensures a relentless elegance, allows you to impose your style and be unique in the street
The Aesthetic Y2K Cardigan in modern wardrobes
In the ever-evolving world of fashion, the Aesthetic 00s Cardigan has firmly secured its place in modern wardrobes. This versatile knit sweater is more than just a garment; it's a timeless piece that seamlessly merges the nostalgic aesthetics of the early 2000s with the contemporary fashion sensibilities of today. With its signature blend of comfort, style, and versatility, the Aesthetic 00s Cardigan is a must-have addition to any fashion-conscious individual's collection.
This cardigan effortlessly complements a variety of outfits, making it a wardrobe essential. The Aesthetic Cyber Y2K Cardigan is a flexible garment, lending itself to a range of diverse outfits when worn with jeans or dresses. On brighter days, it provides a tasteful juxtaposition when worn with shorts and a long-sleeved top. The Aesthetic Y2K Cardigan is a great choice for layering with larger outerwear or tops, guaranteeing comfort and fashion throughout the day.
With its distinctive embroidered details and a blend of classic and modern fashion elements, the Aesthetic Y2K Cardigan is not just a garment; it's an embodiment of fashion's timeless appeal. It finds its way into the wardrobes of women who appreciate both nostalgia and the excitement of contemporary style. This cardigan is more than a trend; it's a fashion statement that's here to stay.
Sustainability and style: The Aesthetic Y2K Cardigan
In the era of eco-conscious fashion, the Aesthetic Y2K Cardigan shines as an exemplar of sustainability and style. Crafted with utmost care and a commitment to reducing environmental impact, this sweater is more than just a fashion choice—it's a conscious decision to support ethical practices in the industry.
The Aesthetic 2000s Cardigan is a testament to the fusion of style and responsibility. Made with eco-friendly materials and ethical production processes, it encapsulates the spirit of sustainable fashion. Its timeless design ensures that it transcends fleeting trends, reducing the need for frequent replacements and promoting longevity in your wardrobe.
Every stitch of this cardigan reflects the dedication of artisans who prioritize quality and durability. It's not merely a piece of clothing; it's a symbol of conscious consumerism. With a focus on reducing waste, this cardigan offers the perfect balance of comfort, style, and environmental responsibility. By choosing the Aesthetic Y2K Cardigan, you're making a stylish yet sustainable statement that aligns with your values.
From runway to street: How to rock the Aesthetic Y2K Cardigan
he journey of the Aesthetic 2000s Cardigan from the runway to the streets is a remarkable testament to its versatility and enduring appeal. This iconic cardigan has successfully transitioned from a fashion showpiece to a coveted staple in the wardrobes of trendsetters everywhere.
Comprehend the multiple styling potentials of the Aesthetic Y2K Cardigan to wear it with flair. Whether you opt for a casual street style or a more polished look, this cardigan effortlessly adapts to your fashion choices.
For an effortlessly chic street look, pair your cardigan with skinny jeans and a basic tee, exuding a relaxed yet stylish vibe. Complete your outfit by pairing Y2K Cardigan with sneakers, or dress it up with a blouse and skirt. This combination takes the cardigan from casual to elegant with ease.
With the Aesthetic Y2K Cardigan, the transition from runway to street is a breeze. Its classic design, coupled with contemporary fashion elements, means you're always in vogue, no matter the occasion. This cardigan invites you to embrace the fusion of nostalgia and modernity in your everyday style, showcasing the enduring impact of fashion's finest creations.
What you need to know about this Aesthetic Y2K Cardigan

Versatile Layering: The Aesthetic Y2K Cardigan is the ultimate piece for versatile layering, whether you're draping it over your favorite denim or pairing it with elegant skirts. It effortlessly elevates your ensemble.
Statement Jackets: When the chill sets in, this cardigan acts as both a stylish jacket and a cozy layer, keeping you warm and fashion-forward.
Sleeveless Appeal: This cardigan's sleeveless design allows it to be comfortably layered over long-sleeve sweaters or under outer coats, offering both style and warmth.
Stylish Headwear: The Aesthetic Y2K Cardigan complements a wide range of hats, adding a touch of flair to your overall outfit.
Trendy Tunics: Achieve a stylish, modern ensemble by combining this cardigan with a tunic; enjoy both comfort and on-trend fashion.
Cropped Chic: Opt for a cropped style to make a bold fashion statement and add a modern edge to your attire.
Cozy Fleece: The cardigan's fleece-like comfort makes it a go-to choice for staying warm while remaining on-trend.
Long-Sleeve Layering: Layer it over your long-sleeve garments for a stylish way to combat the cold, ensuring both comfort and elegance.
Chic Trousers: Pair your Aesthetic Y2K Cardigan with tailored trousers for a sophisticated look that blends fashion and warmth.
Short-Sleeve Harmony: It's versatile enough to work as a stylish layer over short-sleeve apparel, adding a touch of panache to your look.
Women's Wardrobe Staple: The cardigan is a quintessential addition to every women's wardrobe, offering timeless appeal and modern fashion sensibilities.
Effortless Pullover: The Aesthetic Y2K Cardigan serves as an easy-to-wear pullover, making it a convenient choice for those brisk autumn and winter days.